Product description
Shipping & Return
The new AQUA Eight G is powerful and sporty. The full-size bag offers you an innovative design and waterproof high-tech materials. The hidden stand system (see detailed pictures) is a new feature. It makes the design clearer and the bag more functional.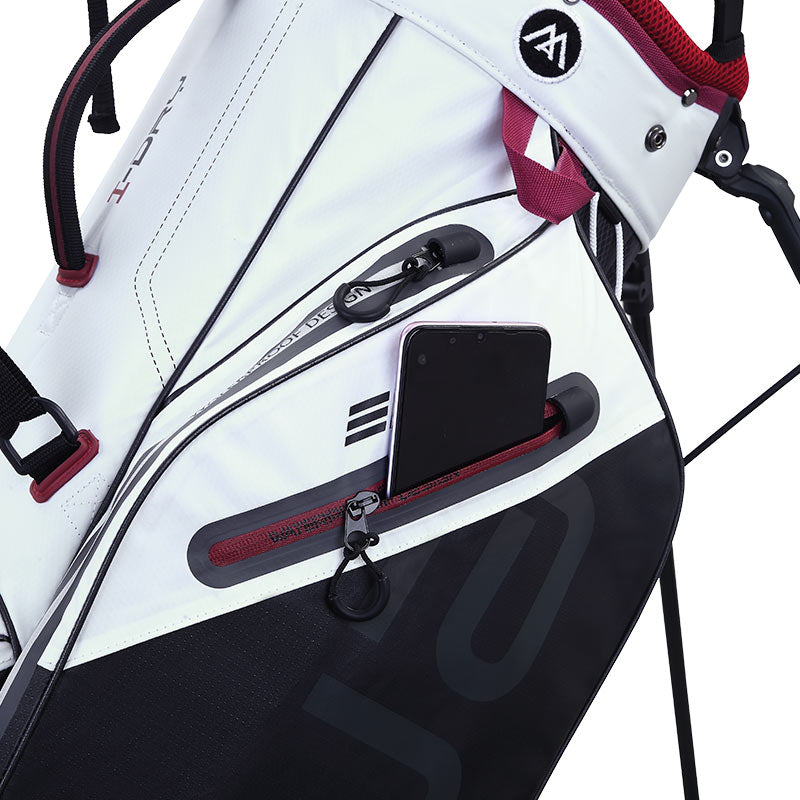 Completely waterproof
The i-dry system from BIG MAX guarantees 100% waterproof material as well as seams and zip fasteners. So rounds of golf in the rain are no longer a problem, the bag stays dry and your utensils are protected from moisture and rain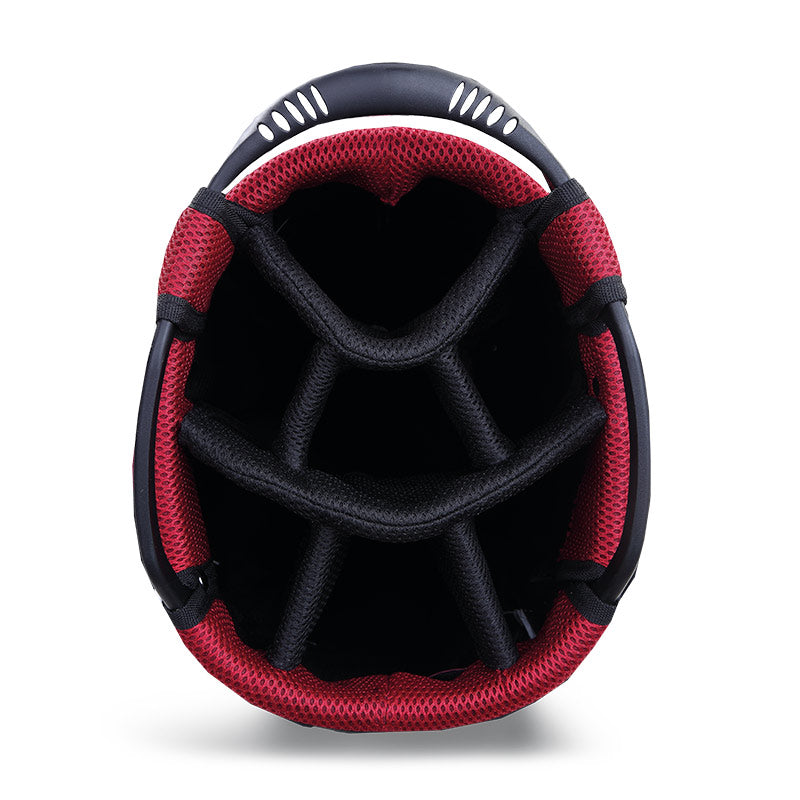 7-way organizer
The 7-way organizer top brings order to your golf bag. The compartments are efficiently arranged and divided for the full length of the bag for ease of use.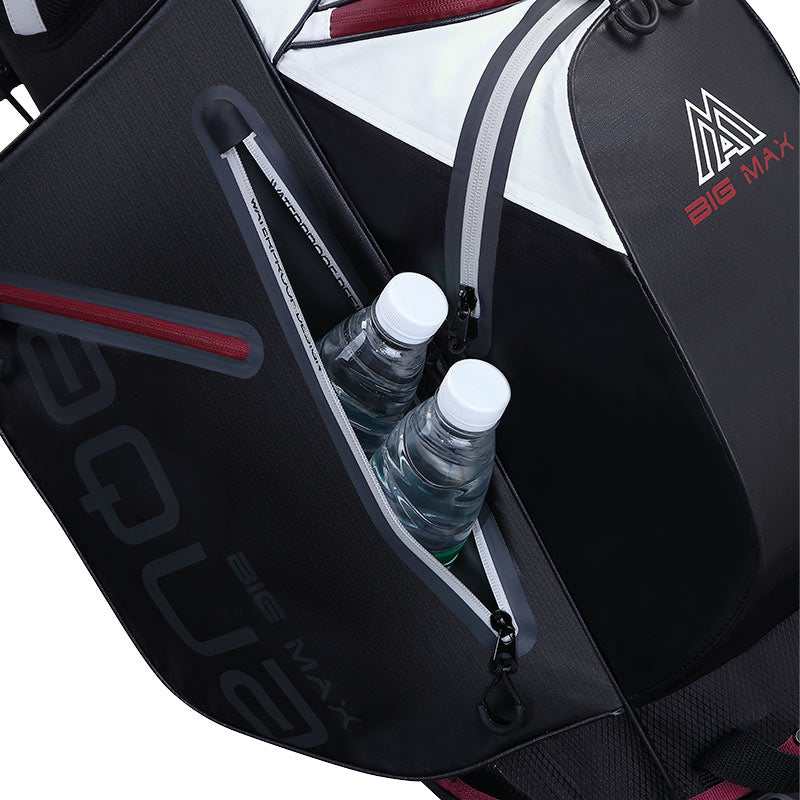 Integrated cool bag
Thanks to the integrated cooler bag, you can keep your drinks and groceries cool and the bag dry. The insulated bag is spacious and offers space for up to two drinking bottles.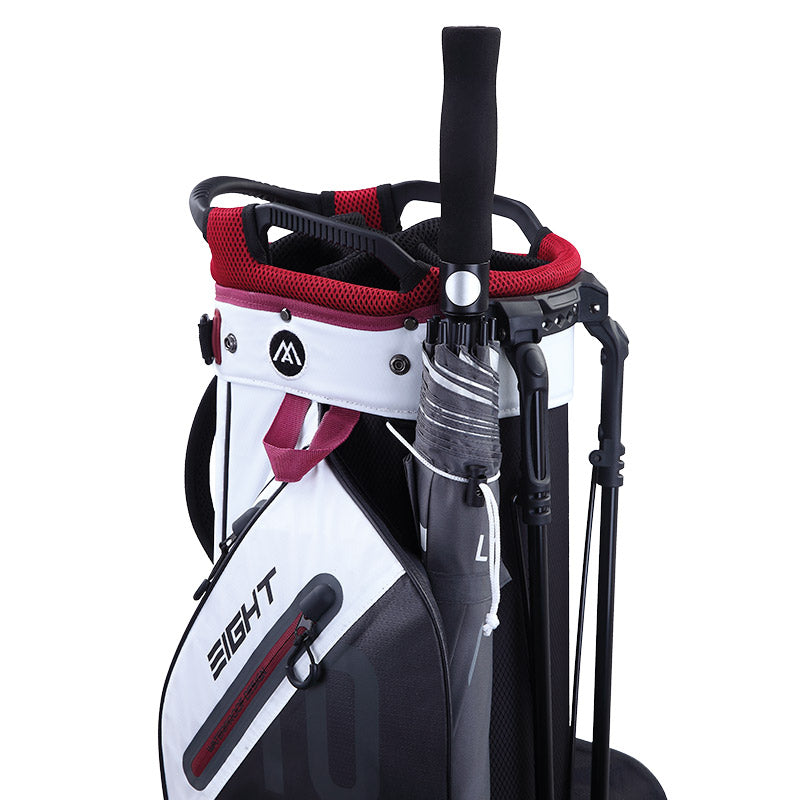 Endless options
BIG Max Bags have many features to make organization easier. These include hooks for towels, a glove holder, an umbrella holder and many other useful accessories.
Spec
You will be able to "Track your order" via our website, or simply click 'View your order' in the email once the tracking information is updated by the courier provider. Alternatively, you may wish to track your order via this tracking system directly (click here)
*If you are unable to track your order here, please email your tracking number to us at sales@vingolf.com.my. We'll try our best to assist you within 5 working days. Thank you for your kind understanding. 


SHIPPING WITHIN MALAYSIA (DOMESTIC FULFILLMENT)

• Shipping fees is FREE for minium order RM 200 (for limited promo time) within West Malaysia.
• Estimated delivery time to West & East Malaysia is 2 - 30 working days.
• You will receive your tracking number via email once your parcel has been shipped out.
• Expect delays during festive periods and sales promotion period.
• We do not accept any order cancellations upon dispatch of your order.

INTERNATIONAL SHIPPING

• We ship worldwide via DHL International Priority and TNT(Fedex) .
• Expedited International shipping will take 3-7 working days.
• We provide Worldwide Shipping. All rates will be auto calculated at checkout page.
• You will receive your tracking number via email once your parcel been shipped out.
• We do not accept order cancellations upon dispatch of your order.

CUSTOMS & IMPORT DUTIES

• Any customs or import duties are charged once the parcel reaches its destination country. These charges must be paid by the recipient of the parcel 
• Unfortunately, we have no control over these charges, and cannot tell you what the cost would be, as customs policies and import duties vary widely from country to country.