Product description
Shipping & Return
Based on our masterpiece N.S.PRO WV, which was designed exclusively for wedges and thoroughly refined for operational ease, as well as feedback from PGA tour players, Nippon Shaft crafted a new steel shaft for wedges that offers first class short game performance. N.S.PRO's proprietary wall thickness adjustment technology contributes to high-level stability (in terms of spin and direction) while MHT (Multi Heat Treatment) technology, our cutting-edge heat treatment for MODUS³ series shafts, delivers the comfortable feeling you expect of short game gear.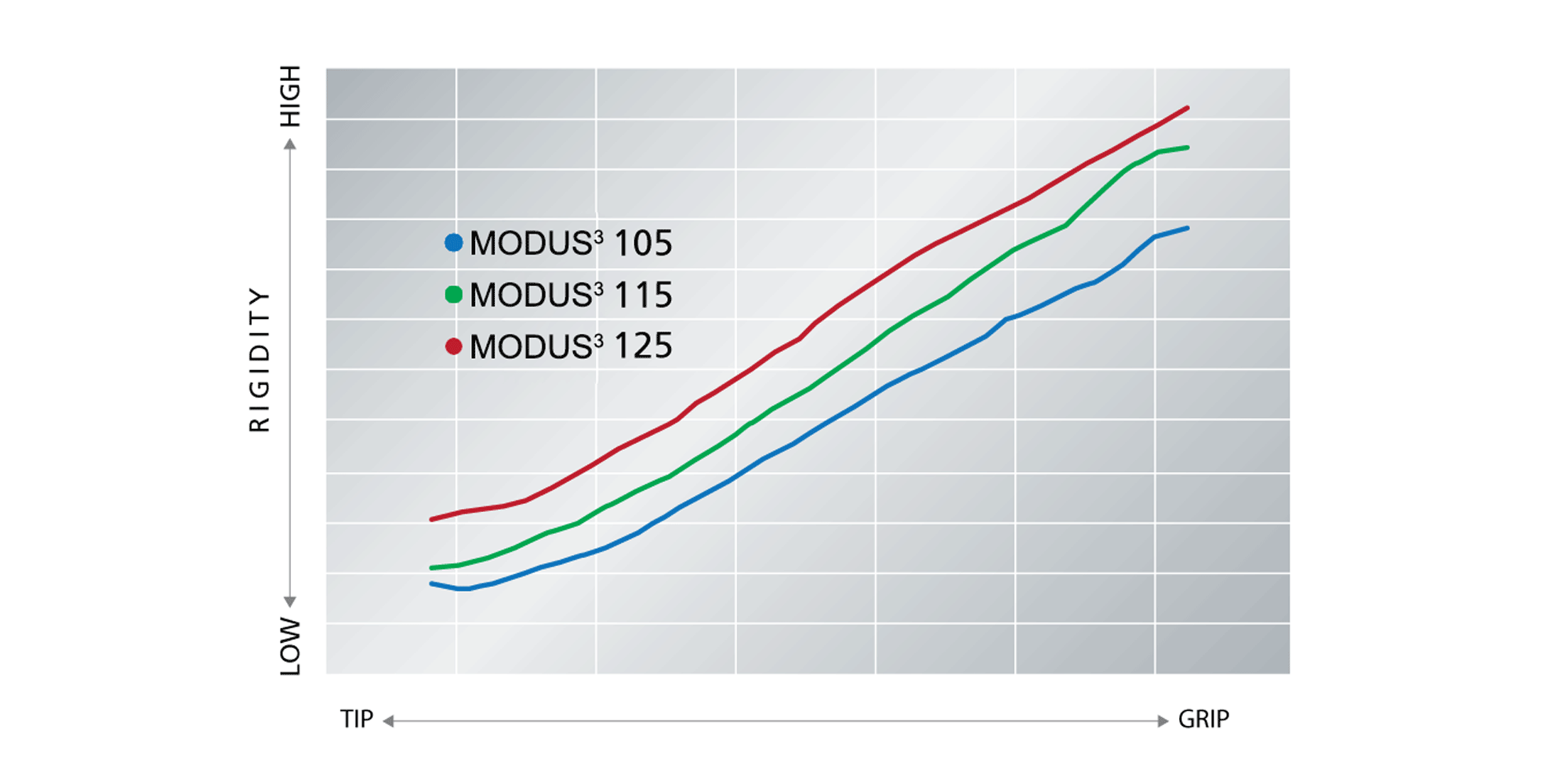 Improved operability via "feeling" control Through MHT technology, we can freely control the feeling of every section of the shaft. This empowered us to painstakingly enhance performance and achieve the ideal feeling for confident wedge shots.
Closer-to-pin shots through high stability These shafts are characterized by low trajectory, less variable spin and excellent directional stability. Players can enjoy more confident approaches with optimized performance that closely matches their imagined trajectory.
The right match for every iron MODUS³ Wedge is available in three weights that offer three different characteristics, enabling players to freely choose the shaft that best matches their style and iron.
PRODUCT

FLEX

LENGTH INCH
(IRON #)

WEIGHT
(G)

BALANCE POINT
(%)

TORQUE
(°)

KICK POINT

SHAFT DIAMETER
(IN)

Butt

Tip

N.S.PRO
MODUS3
WEDGE 105

Wedge

37
(940)

Middle

.600"

.355"

N.S.PRO
MODUS3
WEDGE 115

Wedge

122

52.3

1.5

N.S.PRO
MODUS3
WEDGE 125

Wedge

133

51.8

1.3
You will be able to "Track your order" via our website, or simply click 'View your order' in the email once the tracking information is updated by the courier provider. Alternatively, you may wish to track your order via this tracking system directly (click here)
*If you are unable to track your order here, please email your tracking number to us at sales@vingolf.com.my. We'll try our best to assist you within 5 working days. Thank you for your kind understanding. 


SHIPPING WITHIN MALAYSIA (DOMESTIC FULFILLMENT)

• Shipping fees is FREE for minium order RM 200 (for limited promo time) within West Malaysia.
• Estimated delivery time to West & East Malaysia is 2 - 30 working days.
• You will receive your tracking number via email once your parcel has been shipped out.
• Expect delays during festive periods and sales promotion period.
• We do not accept any order cancellations upon dispatch of your order.

INTERNATIONAL SHIPPING

• We ship worldwide via DHL International Priority and TNT(Fedex) .
• Expedited International shipping will take 3-7 working days.
• We provide Worldwide Shipping. All rates will be auto calculated at checkout page.
• You will receive your tracking number via email once your parcel been shipped out.
• We do not accept order cancellations upon dispatch of your order.

CUSTOMS & IMPORT DUTIES

• Any customs or import duties are charged once the parcel reaches its destination country. These charges must be paid by the recipient of the parcel 
• Unfortunately, we have no control over these charges, and cannot tell you what the cost would be, as customs policies and import duties vary widely from country to country.